Artwork
My artwork focuses on relationships between landscape, identity and community through paintings and narratives that weave in my preoccupations with sense of place and a landscape's impact on community and individuals.
I've exhibited watercolor and ink landscapes in juried joint and solo shows since 2008. My art has been supported by grant funding such as the Pennsylvania Council on the Arts, a state agency funded by the Commonwealth of Pennsylvania and the National Endowment for the Arts, a federal agency.
My current work focuses on hand drawn maps using digital tools, as well as watercolor and ink paintings of landscapes, both real and imagined. To buy my work, look here. Please contact me to commission a map of your place or a landscape painting.
Paintings and Hand-Drawn Maps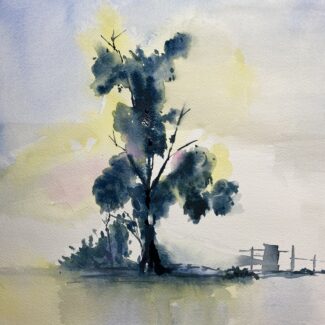 Past Work:
In collaboration with another artist, I've painted portraits of strangers and their stories for a project called Intersections. I also created a paper quilt project called Seams, based on interviews with women scientists and artists.